While on my recent perspective balancing exercise I was reflecting on how easy it can be to lose sight of what we're trying to achieve and our motivations to succeed.
Vision exercises, personal commitment pledges and motivation manifestos.  All different means of capturing why the heck you're doing what you're doing!  But how do you keep them with you as your portable inspiration boosters?  A notebook and an A3 vision board don't quite fit the bill.
As I went on a hunt for ideas I remembered a really cool technique shown to me by a fab lady, Liz Hope… making a mini book from one A4 sheet of paper.  Now that'll fit in your pocket!
What you'll need
A4 sheet of plain white paper
Pair of sharp scissors
Coloured pens
Instructions to make your blank book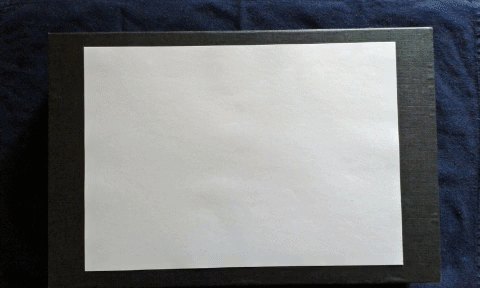 Fold paper in half long ways
Open and fold width ways
Fold one edge back up to meet the fold
Turn paper round and fold other edge up to meet the fold
You should now see a W-shape
Cut along centre of W; through two layers, stopping at cross fold
Open out the two halves from the top to give you an open book with four sections
Bring three of the sections together
Finally fold last section on top of others to give you a flat book
Making it yours
Once you've got your blank book capture the essence of your aspirations, motivations, goals and / or commitment on each page using words and pictures.
If you're a bit stuck as to where to start, here's an example of a vision book I made using the same technique.  Please feel free to download it, fold it (as above) and add your personal insights and aspirations.
Happy creating!